Planet 55 May Leave Australia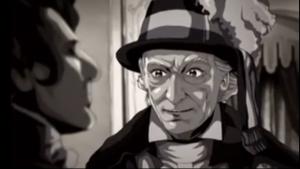 The organisation needs to move about 30 gigabytes of data per day. Austen Atkinson, the studio's head, told the committee the company had installed fibre to its premises and was paying AU$1,600 per month for a 50Mbps down, 50Mbps up link. We could do with eight times that but we simply cannot get it. So we installed a line at AU$1,600 a month. We would love to install multiple ones but we cannot because there is not enough bandwidth. I will use any technology that works to get this out. At the moment it is called 'post'. That is what we are having to do. It slows down our productivity massively and costs us serious money. It would add about AU$1 million to transfer, which we could easily have spent on talent here. We could have trained more talent and spent it on animators, which I would much rather have done.
one-time offer http://www.doctorwhonews.net/2014/03/planet-55-may-leave-australia.html
Exterminate: Doctor Who animator threatens Australian exit
"We will leave. We will take our money and go somewhere else because we have hit a bottleneck and we cannot expand. We are already looking at Planet55 Cardiff, in the UK," he said. "We have hit a bottleneck not of talent. I found a massive resource of talent and trained them all myself, but if we cannot get our work out daily and communicate with our partners in LA or our partners in Dublin or our partners in Spain or wherever they are, what are we supposed to do? It is not practical." He said that support for entrepreneurs was also lacking in Australia, and employment costs were also high compared to the United Kingdom, and the United States. "The fact is that it is very attractive to look at in the UK at the moment, because the economy is booming again now; it is growing in my sector tremendously. As a result of Doctor Who's success and so forth, there is a huge culture in Cardiff," he said. "Our big problem is that the realities of employing people hereit is really unattractive, to be honest. If it were not for the fact that I have invested so much in the talent here, we probably would have gone already. It has been very hard birthing process." He said that broadband also had to be made affordable for start ups to be able to compete. "To stay, we definitely need at least three times the bandwidth right now and preferably eight times the bandwidth that we have, at an affordable rate. The fact is entrepreneurs create product when there is a supply as well as a demand." Planet55 Studios may not ultimately need to flee the country, however, with well-known Doctor Who fan former Communications Minister Stephen Conroy jokingly offering to do the construction work himself. "I have not been able to crack a gig as an extra on Doctor Who. Can you help? It is my final life ambitioncan you help?" Conroy asked Atkinson.
great post to read http://www.zdnet.com/au/exterminate-doctor-who-animator-threatens-australian-exit-7000027238/